Beyond Value: VOOPOO Argus Z Kit
November 21, 2022
An excellent pod vape kit needs to be light enough, powerful enough, and simple enough to operate. The recently released Argus Z is such an ideal vaping device. VOOPOO's products have always combined design and technology. Not only will the appearance be upgraded, but also some innovations or simplifications will be made in the functions and usage modes.
VOOPOO Argus is a more classic product line in the pod vape series, and this Argus Z is the latest and most powerful kit in the Argus series. The product shell is made of aluminum alloy, which not only has a metallic luster, but also is resistant to beatings and dust. The upper part uses a spiral pattern, so that the appearance of the entire device does not look too monotonous. The part of the mouthpiece is ergonomically designed, and you will feel great comfort when you put it in your mouth.
VOOPOO Argus Z does not have any buttons, the activation process is very simple. The cigarette holder and the main body of the device are connected by magnetic suction, which will not cause you trouble of liquid leakage. At the same time, you don't need to install the coils by yourself, you only need to replace the cigarette holder directly to use it again, saving you a lot of time and energy. The TPP coil will heat the e juice in the shortest time, providing you with an indescribably wonderful cloud and the best MTL Vape.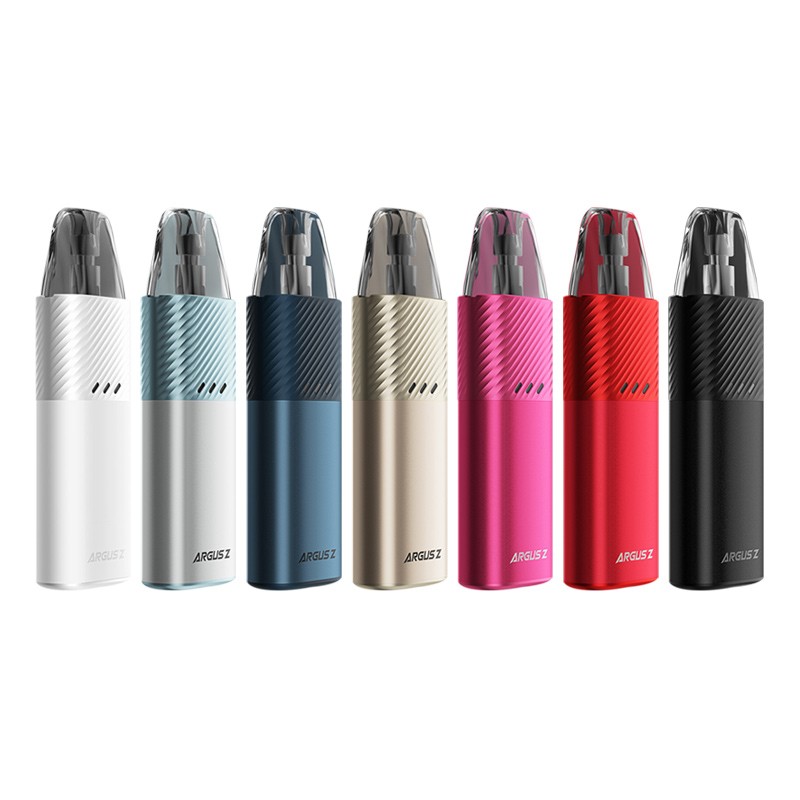 Specifications:
Size: 91.427.514.8mm
Weight: 38g
Battery: 900mAh
Max Output: 17W
Pod Capacity: 2ml
Resistance: 0.5-3ohm
Features:
Advanced And Smart Chipset
Leak-proof Design
17W Power Output
Draw-to-vape Activation
Built-In 900mAh Battery
Recommended Products:
apple peach strawberry e juice
novo 2s
Read More Related Articles: https://eleafvape.uk/great-for-switching-vape-smok-ipx-bar/