Crystal Design: Lost Vape Orion Art Kit
October 29, 2022
Hopefully you're not the last to know that Lost Vape has released this particular new addition. If you don't own an Orion Art Kit yet, I'm sure you can't wait to buy one for yourself after reading this article and knowing everything about this product. Lost Vape has put a lot of effort into this product, and Orion Art is also a reformation of Lost Vape's product, in every way.
Lost Vape Orion Art is a best pod system kit, the whole kit is translucent design, but the shape is a different color. The lower part of Orion Art is internally distinguished by different patterns to distinguish different colors, and it also incorporates the Lost Vape logo. This kind of design has a feeling of interlocking, you can't read the whole kit at a glance, but you will find new designs at every glance, and you will receive a steady stream of surprises.
Lost Vape Orion Art has upgraded the UB mini coil, which has been upgraded in terms of performance and longevity, and can provide you with the most satisfying cloud and flavor. The 800mAh battery is matched with a 2.5ml pod tank. This golden combination can output a maximum stable power of 18W. You can fill the e-juice from the side, and you don't have to worry about leaks. Not only is the Orion Art eye-catching, but it's also flawless and powerful, and I bet you'll love it.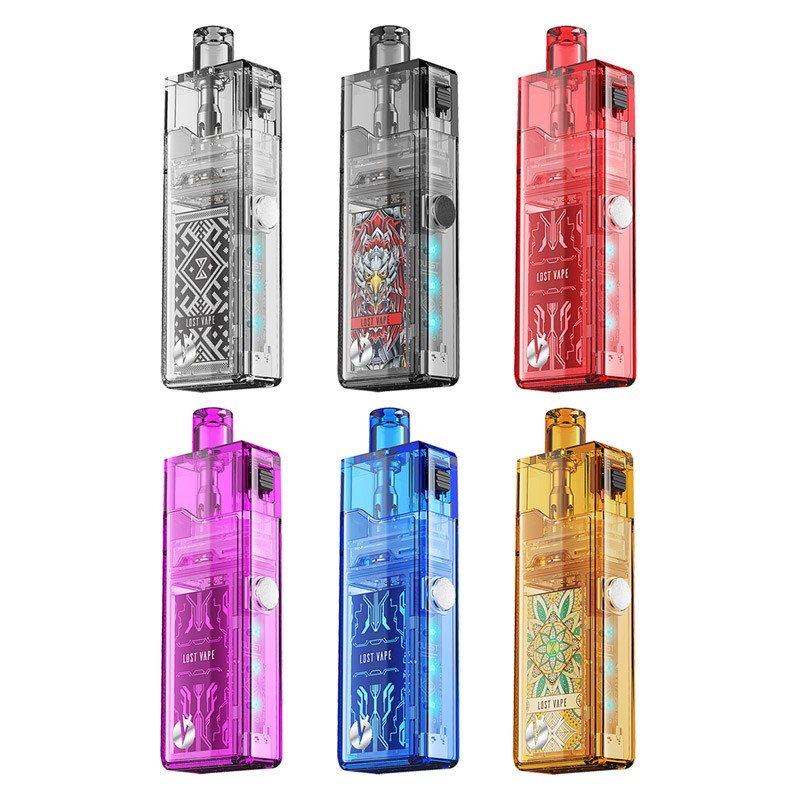 Features:
Redesigned airflow valve
Button firing
Weak battery protection
Ultra-Compact and Lightweight
Lanyard included
Freebase vape juice compatible
Battery LED indicator
Individual art for each finish
What's In The Box:
Orion Art Pod Device
Type-C Charging Port
0.8ohm UB Mini S1 Coil
1.0ohm UB Mini S2 Coil
Rubber Ring
Lanyard
Warranty Card
User Manual
Recommended Products:
sculptor pod
r&m tornado 10000
Read More Related Articles: https://eleafvape.uk/hot-sale-kk-energy-8000-disposable-vape/