Fun Vaping: R and M Game Box Vape
December 15, 2022
When best disposable vape available online gradually occupy most of the market today, there are also some brands that stand out among many competitors. Such as Elf Bar, Kangvape, Lost Mary, Esco Bars, R and M Vape and many more. R and M has an impressive lineup of products, most of which are high-puff vapes, and if you like disposable e-cigarettes that can be used for a long time, then I recommend you take a deeper look.
R and M's latest diposable vape release is a little over 5000 puffs and goes up to 5200 puffs. Its appearance is a combination of very simple solid colors plus taste patterns. Girls may like the overall presentation, because the color of this R and M Game Box is very fresh and lovely. In addition to matching different color casings for each flavor, there are also hand-painted patterns of the flavor printed on the front, which is full of fun.
R and M Game Box has as many as 20 flavors to choose from, not only covering some of the most popular classic flavors, but also many new combinations waiting for you to discover. Pre-filled with 12ml of e-liquid, you can enjoy the throat hit and superb vape experience brought by R and M Game Box Disposable before the e-liquid is exhausted. The product design comes from the game box that I liked playing the most when I was a child. Just like its name, R and M Game Box Disposable Vape is ready to bring the best fun comparable to the gaming experience.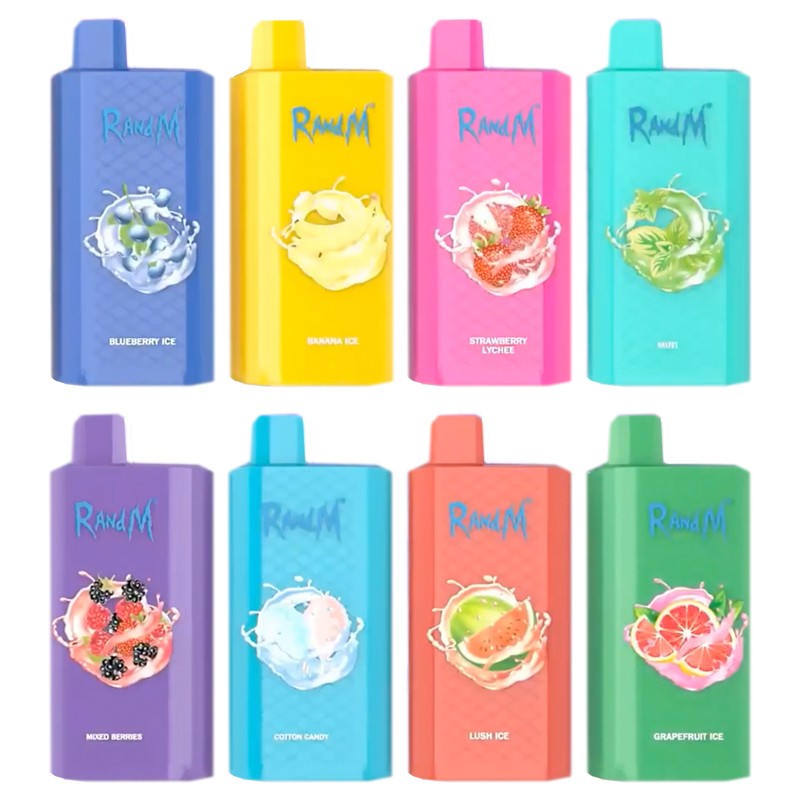 Specifications:
Type: Disposable
Flavors: 20
Vape Juice Capacity: 12ml
Puffs: 5200 Puffs
Battery: 850mAh Rechargeable Battery
Material: Metal
Flavor: Fruits Series
Variable Voltage: Non-Variable Voltage
Variable Wattage: Non-Variable Wattage
Features:
Max 5200 Puffs
850mAh Internal Battery
Ease Of Operation
2ml Pre-Filled E-juice
Type-C Charging Port
Crystal-Like Appearance
Recommended Products:
flum pebble vape
0mg vape
Read More Related Articles: https://www.bestvaping.ca/satisfy-flavor-chasing-vapers-vandy-vape-requiem-rta/