Generate Great Flavors: Hellvape Dead Rabbit Solo RDA
December 28, 2022
If I had to vote for the best RDA of the year, I would definitely vote for the Hellvape Dead Rabbit Solo RDA. The most attractive part of an excellent RDA is nothing more than the manufacturing materials, airflow control system, coil configuration and unique configuration that distinguishes it from other devices. Dead Rabbit Solo has remarkable performance in the several parts I mentioned above, which is why I will select it as the most worthwhile RDA to buy in 2022.
This new product from Hellvape has a surprising performance. The whole device is made of stainless steel. This configuration makes it have a very hard shell while ensuring a certain weight, which infinitely prolongs the use time of the device. For the color part, there are Gold, SS, Matte Black, Blue, Gunmetal, Matte Full Black and Rainbow for several choices. It is worth mentioning that no matter which color it is, combined with the texture of the metal, it is very stunning.
The Hellvape Dead Rabbit Solo easily accommodates large coils and works with any 510 port device with matching power. The diameter of this RDA is 22mm, so there are many options for matching. From the perspective of the airflow control system, due to the honeycomb design and control ring that comes with the device, its airflow adjustment can be very detailed and precise. If you are a person who has very high demands on your vape, then Hellvape Dead Rabbit Solo RDA will meet all your expectations.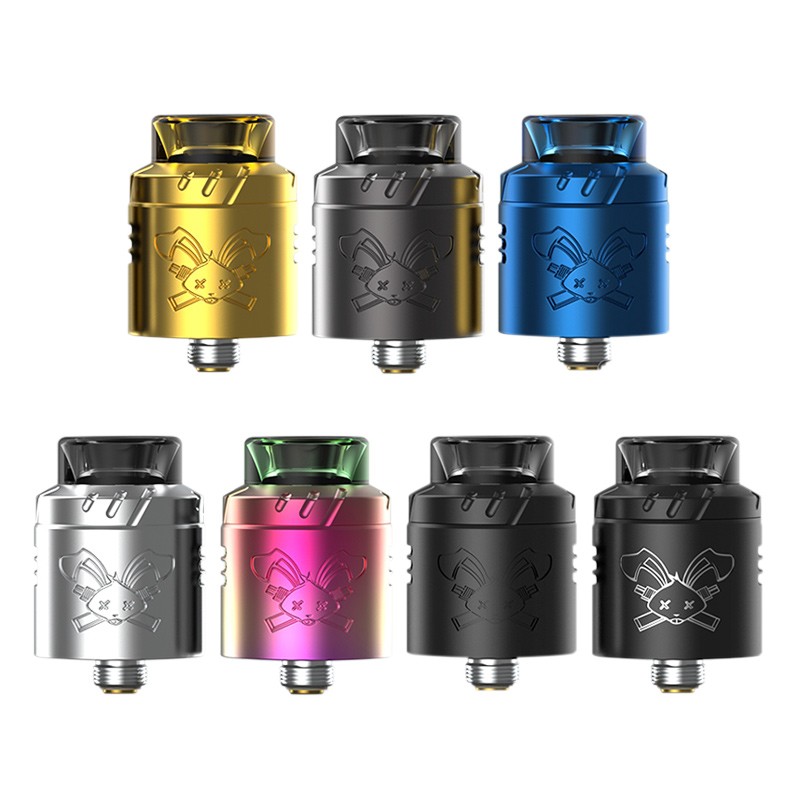 Specifications:
Dimensions: 32.8mm*22mm
Tank Material: Stainless Steel
Drip Tip: 810
Insulation: PEAK
Build Deck Material: Stainless Steel
Contact Pin: Gold Plated
Coil-Configuration: Single Coil
Connection: Threaded 510 BF Pin
Features:
With 810 Colorful Resin Drip Tip
Classic Ample Build Space
Threaded Flathead Screw Clamps
Flexible Airflow Control By Level/Row
Bottom Feed With BF Pin
Adjustable Honeycomb Airflow Control
Recommended Products:
zovoo dragbar b5000
elfbar price
Read More Related Articles: https://www.bestvaping.ca/stable-mod-external-power-geekvape-e100i-kit/