Get A Harmonious Balance: R and M Tornado 7800 Vape
December 26, 2022
It's a highly eye-catching disposable vape both day and night. Unlike many other similar products, the R And M Tornado 7800 is not only transparent, almost half of the fuselage is transparent, you can see all the liquid parts without reservation. This design allows you to control the whole process of your own suction, and you will feel more at ease.
Although there is still a certain gap between 7800 puffs and 10000 puffs, such a mouth count design is actually just right for various scenarios. Maybe a little less is not enough, maybe a little more will make you tired of using a certain flavor for a long time. The built-in 850mAh battery can ensure that you can fully enjoy every minute and every second after pumping 7800 puffs. Even if the battery is exhausted, you can enjoy delicious food again as long as you charge it.
At the same time, R and M Tornado 7800 has also put a lot of effort into the shape design of the product. There are portraits of various characters printed below, with different colors of e-liquids of different flavors, it is interesting to look carefully. The overall shape is a cylinder, icy and cool, and the extremely smooth material will make you feel an extraordinary experience. In addition, at night, the RGB lights on the top will show different colors, I believe this will be an amazing experience for you.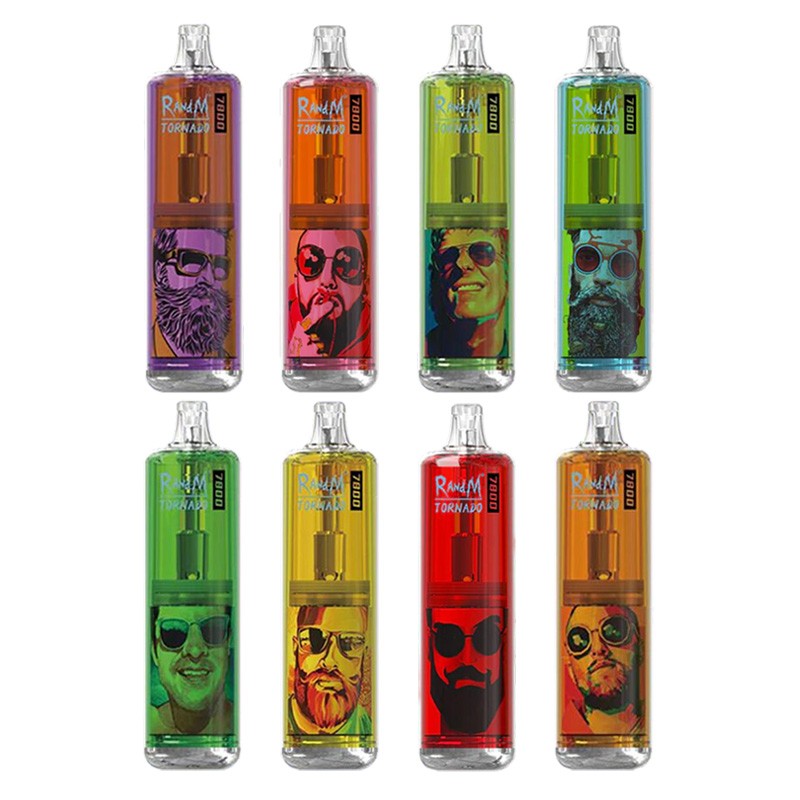 Specifications:
Flavors: 12
Battery: 850 mAh
Puffs: 7800 Puffs
Capacity: 15 mL
Coil: Mesh Coil
Flavor: Fruits Series
Nicotine Strength: 50mg
Features:
Integrated 850mAh Battery
12 Flavors Available
Air Flow Control
5% Nicotine Salt
6 Colors RGB Light
Rechargable Battery
15ML of Vape Juice
7800 Puffs Per Device
Recommended Products:
naked lava flow
naked crisp menthol vape juice
Read More Related Articles: https://www.bestvaping.ca/an-eye-catching-box-elf-bar-cr5000/