How Does Geekvape H45 RTE (Aegis Hero 2 RTE) Kit Prove Strength?
July 13, 2022
Geekvape has always had its own research on new products, and with this output of new products, you may see in it the shadow of the Geekvape H45 Kit, or feel that it has similarities with Geekvape Aegis Hero RTE Kit Trippers Edition. But hot sale Geekvape H45 RTE Kit definitely has its own uniqueness and distinctive features.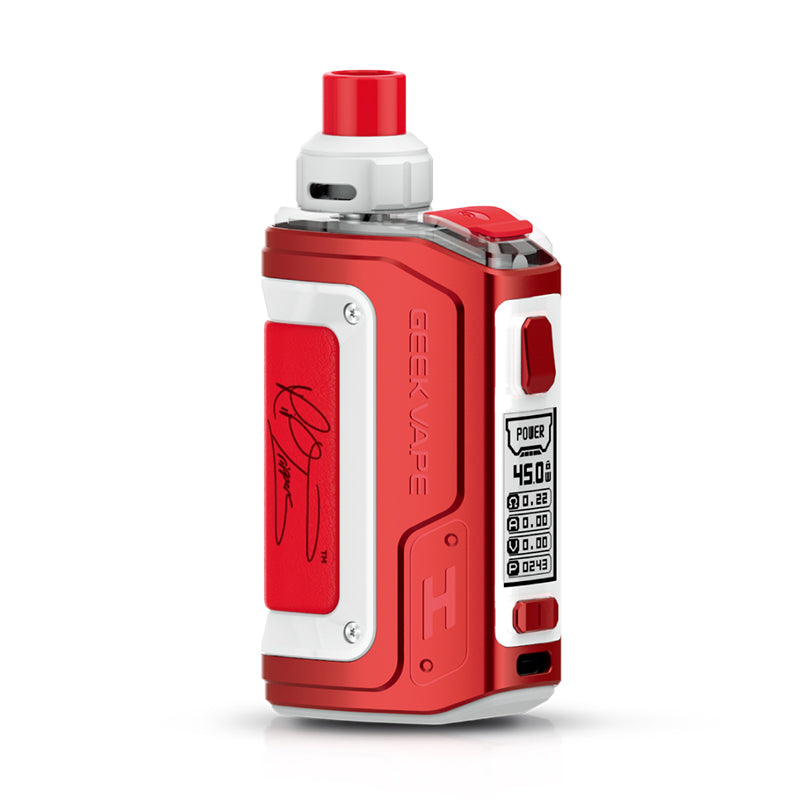 The first thing to mention is that users are most concerned about, the function or performance of the electronic cigarette. Powered by a 1400mAh battery, the service life including the use of time does not have to be worse than the previous two products. The maximum power is 45W. Thanks to its intelligent sensing, H45 Kit can be adjusted to the best output for you. Of course, you can also manually adjust the power between 5-45W.
In addition to the power mode, Geekvape H45 Pod Kit features a bypass mode as well. Providing you with these two modes is also to ensure that the Geekvape H45 RTE will give you consistent flavor as you vape. Even when the battery level is low, there will be no impact.
Continuing the design style of previous Geekvape in the product, which adopts Tri-proof technology with a new upgrade. Therefore more waterproof, dustproof, and shockproof. No matter what special situation you encounter, the kit will not affect your best sense of vaping.
Next is the important component. Geekvape H45 Pod is compatible with the kit and combines more than the normal standard 4ml capacity. The top filling system is much easier and quicker. With top airflow, plus side airflow, H45 Pod Mod Kit is capable of producing the most superior flavor as well as the most precise airflow. Aegis Boost Coils, whether low resistance or high resistance, are at your disposal. The 0.96-inch TFT Screen not only comes with a sharper screen but also allows a more intuitive view of every detail.
The textured leather with an upgraded metal design is sophisticated and impact resistant. Its appearance is believed to bring some direction to users who are confused about various products.
Find out more here:
best lost vape ursa mini pod
buy vandy vape pulse aio