How Does SMOK RPM 25W Kit Make The Heart Beat?
June 28, 2022
What is SMOK RPM 25W Kit's design like?
SMOK RPM 25W Kit features a slim and textured design, and the shell adopts a leather design that feels comfortable to the touch. The slim body also makes it very easy to hold in your hand. Smok's products are always so high-end and bright.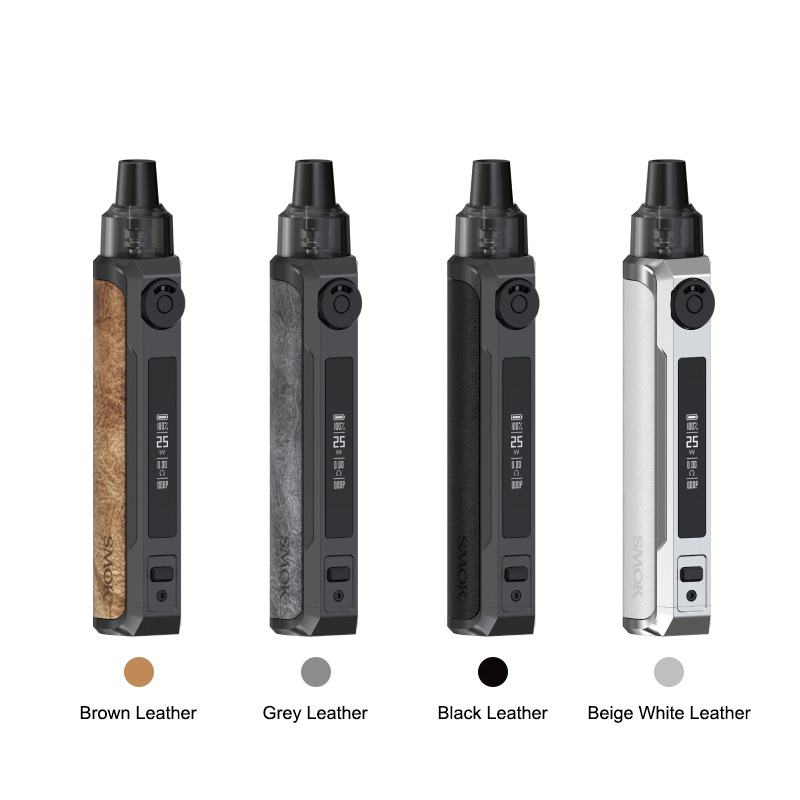 What does the RPM 25W Kit show in terms of function?
In addition to its gorgeous and elegant appearance, many convenient steps have been taken in operation. The first thing you need to know is that this is a draw-activated device, which can be activated quickly by inhaling. RPM 25W Pod System Kit features intelligent and variable power as well, which can be intelligently adjusted according to the output status of the product itself and personal needs in the 5-25W range.
With the fire button on the device you can not only turn the device on/off with five clicks but three clicks and you can switch to power mode, which increases or decrease 1W with one click. The 900mAh battery capacity is enough to satisfy your vaping needs for a day without frequent charging. Of course, when the battery is exhausted, you can also charge it through the Type-C Cable.
Which components SMOK RPM 25W Kit is compatible with?
Paired with a 2ml SMOK RPM 25W Pod and is perfect for nicotine-containing e-liquids. The e-juice can be refilled by pulling the rubber stopper sideways. SMOK LP1 Replacement Coil is compatible with pods, and it delivers a more comfortable MTL vaping and a silky, thick taste.
To allow the vaper to inhale more smoothly and without obstruction, the device is equipped with an adjustable airflow device that you can easily get the optimal airflow by rotating. The 0.69″ OLED screen presents power, voltage, resistance, puffs, and other data.
With the most affordable price can buy the most satisfactory and practical products, is it not worth it?
You might also be interested in:
https://vapesourcing.uk/smok-rpm-3-coil.html
https://vapesourcing.uk/uwell-caliburn-g-coil.html