Learning Useful Facts About MOTI X Pod Kit
March 1, 2023
The moti x pod kit is loved by vaping enthusiasts as a high-performance vaping device designed for those who want a powerful yet compact device. With its 40W power output and satisfying vapor volume, it's a simple but powerful e-cigarette dark horse.
The Moti x pod vape kit has a sleek and modern design that is as beautiful as it is functional. Made from high-quality materials, it is not only strong and durable, but also very light, weighing only 70g, so it can be easily carried in your pocket or bag. The small LED screen on the housing can display battery life, wattage, voltage and resistance, allowing you to observe various data of the device in real-time.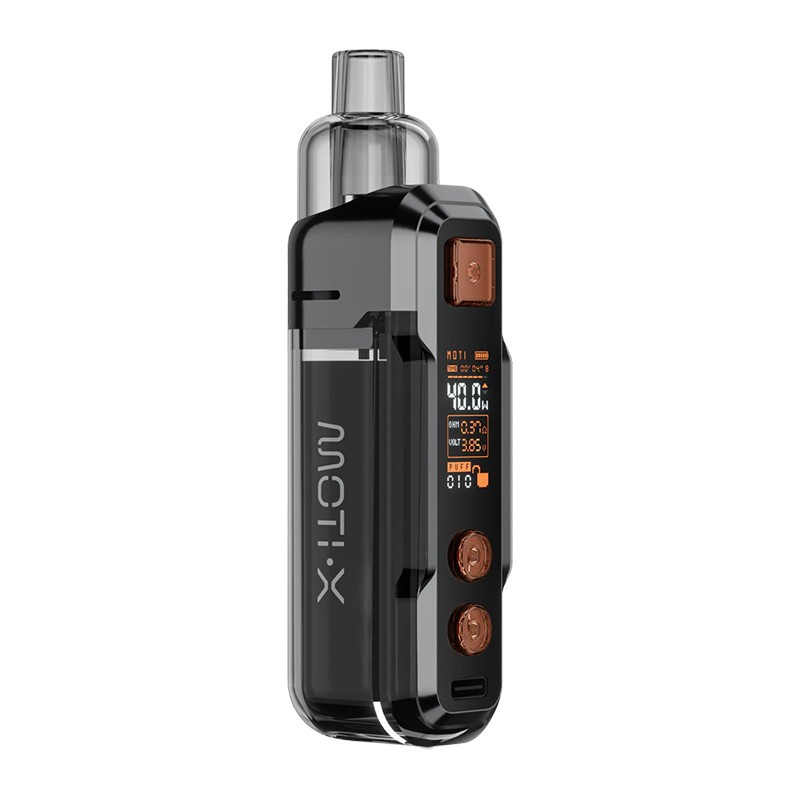 40W power output can provide you with satisfying steam volume. Not only that, but its power is adjustable, allowing you to adjust the power output to your liking.
Both 4.5ml pods are refillable and reusable. The pods are made of high-quality materials and are durable. The pods are top-fillable, making refilling easy and convenient. It has a 0.3-ohm mesh coil and a 0.6-ohm mesh coil, both designed to give you a smooth and tasty vaping experience.
It has over-discharge protection, over-charge protection, short-circuit protection, over-temperature protection, and low-voltage protection functions to ensure that you can smoke electronic cigarettes with confidence. The moti x pod kit is definitely worth considering if you are looking for a high-performance vaping device that is easy to use and provides a satisfying vaping experience.
We have prepared more high-quality products for you in vape online shop, click on the link to browse.
Sincerely recommend for you: