MAX PUFF: ZOVOO DragBar F8000 Vape
November 9, 2022
Come to online vape store to choose your favorite disposable vape kits, there are many brands and styles for you to choose from. Just add to the shopping cart at the touch of a finger, and in a few steps, you can receive the product sitting at home in a very short time. It's worth mentioning that the variety of activity on the site is non-stop, and you'll end up with these lovely vape kits at very good prices.
The most popular of the recently released disposable vapes are of course the ones from ZOVOO. ZOVOO Dragbar F8000 Vape is a brand new item that is remarkable in shape, mouth size and taste. The solid color shell corresponding to the various flavors is printed with the brand name and flavor in white, and the contrasting color design is very visually striking. It stands out even in a variety of vaping devices.
ZOVOO Dragbar F8000 is just like its name, with 8000 puffs. If you're going to be away for a longer period of time, or planning to take a long trip, the Dragbar F8000 is perfect for you. 16ml of 5% e-liquid will provide you with a smooth cloud and a vape taste full of wonderful aroma. There is an air conditioning system at the bottom, and as an advanced customized vape, you can give it a very satisfactory score.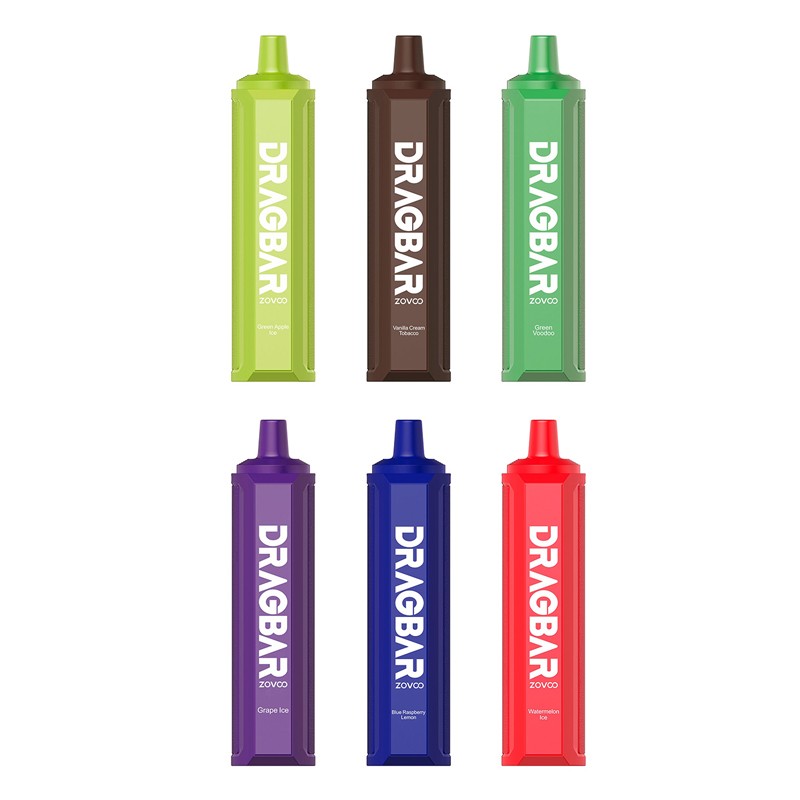 Specifications:
Size: 119.729.1629.8
Puffs: 8000
Battery Capacity: 630mAh
E-juice Capacity: 16mL
Nicotine Strength: 50mg (5%)
Charging Port: USB Type-C
Operation: Draw-Activation
Features:
Oil Pressure Balance
Condensate Isolation
Mesh Coil
Adjustable Airflow Control Switch
Recommended Products:
ZOVOO Dragbar 5000
flum float flavors
Read More Related Articles: https://eleafvape.uk/long-endurance-uwell-caliburn-x-pod-kit/