Mighty Beer Bottle SFOG Soul Bar Disposable Vape Kit
March 27, 2023
There are a lot of new disposable cigarettes on the market recently, I believe friends have been dazzled by the choice. The sfog soul bar disposable vape kit is designed to be lightweight and portable, making it perfect for those who travel a lot. The appearance resembling a beer bottle can bring you a more fashionable and innovative visual experience.
Sfog soul bar disposable vape kit has a smooth and comfortable mouthpiece, designed to provide a comfortable and enjoyable vaping experience. The mouthpiece is made of safe and durable high-quality material, ensuring that you can use the device for a long time without any problems.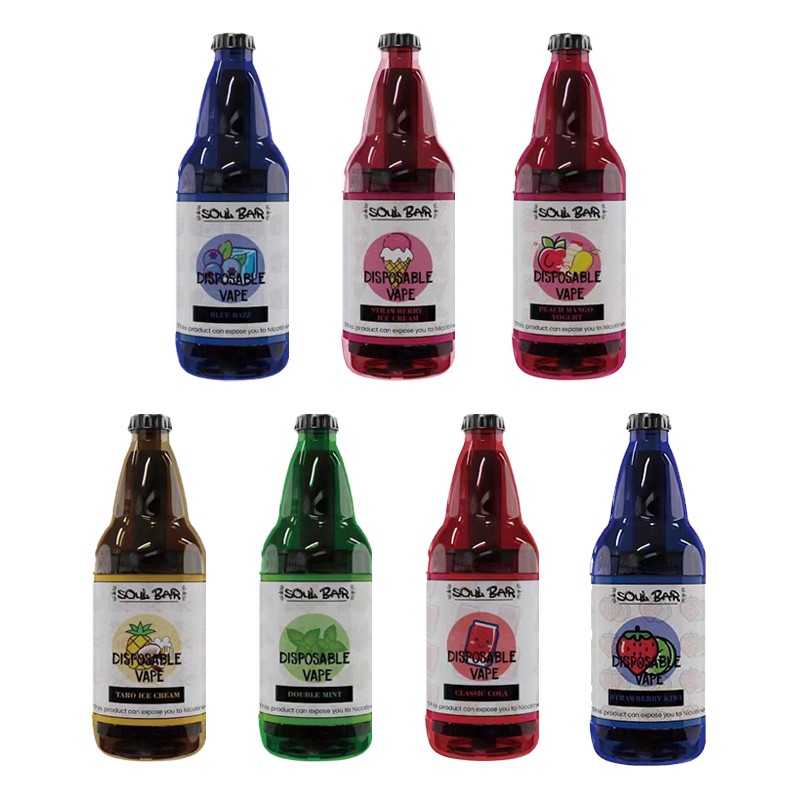 Long-lasting battery that will provide you with up to 15000 puffs, which is more than enough for most vapers. And the kit is also pre-filled with premium e-liquid, you don't have to worry about refilling the tank or buying a separate e-liquid bottle. There are a variety of delicious flavors, including banana ice, blueberry, lush ice, strawberry watermelon and more, you can choose a variety of flavors and experience different fun.
SFOG Soul Bar Disposable Vape Kits come in a variety of delicious flavors including Banana Ice, Blueberry, Lush Ice, Strawberry Watermelon and more. Each flavor is made with premium ingredients and designed to provide a satisfying and delicious vaping experience.
With no buttons or complicated settings to worry about, this device is very easy and convenient to operate. All you need to do is take a puff and enjoy the smooth and delicious steam. The puff ignition mechanism provides a consistent and reliable vaping experience. If you're looking for a high-quality disposable vaping kit, the SFOG Soul Bar is definitely worth a try.
More attractive new products are in our vape store online, you are welcome to choose.
We also want to recommend more boutiques for you: