Powerful 21700 Box Mod: Dovpo Tribute 100W Review
May 18, 2023
The Dovpo Tribute Box Mod 100W is a remarkable device that embodies a perfect blend of functionality and style. Constructed with a combination of zinc alloy and ABS material, this mod exhibits both durability and aesthetic appeal. Designed for optimal performance, the Tribute Box Mod operates on either a 21700 or 18650 battery (not included), offering flexibility and convenience to users.
One notable feature of this mod is the slider battery compartment coverage, which ensures secure placement and easy access to the battery. The inclusion of a USB Type-C charging port, with a charging rate of 5V/1A, further enhances the mod's convenience by providing a fast and reliable charging option.
With an impressive power range of 5 to 100 watts, the Tribute Box Mod allows users to customize their vaping experience to their desired intensity. It supports a resistance range of 0.08 to 3.5 ohms, catering to a wide variety of coil builds. The mod offers multiple steam modes, including variable wattage (VW), variable voltage (VV), and temperature control (TC) modes for Nickel, Stainless Steel, and Titanium coils.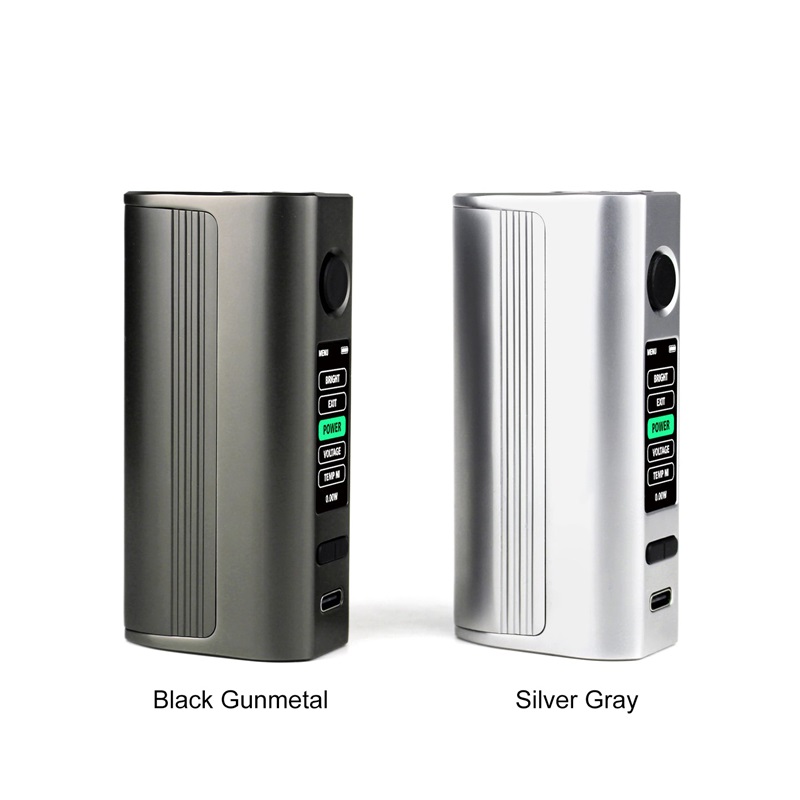 Featuring a vibrant display of over 0.96 inches, the TFT color display provides clear and detailed information, ensuring easy readability even in bright lighting conditions. The mod's intuitive interface, comprising of a fire button and up/down buttons, allows for effortless navigation and adjustment of settings.
To ensure safety during usage, the Tribute Box Mod incorporates a 10-second overtime protection mechanism, preventing any potential hazards caused by prolonged firing. Additionally, its cushioned 510 connection guarantees a secure and stable connection with atomizers, accommodating a maximum diameter of 26mm for RDA, RTA, and Sub-Ohm Tanks.
In conclusion, the Dovpo Tribute Box Mod 100W stands out as a high-performance device with an array of features tailored for an exceptional vaping experience. Its robust construction, versatile battery compatibility, advanced steam modes, and user-friendly interface make it a compelling choice for both experienced vapers and newcomers alike.
If you need to, you can click on vape shop for more details.
Recommended Products:
doteco tik20
caliburn ironfist
Read More Related Articles: https://vapefr.uk/powerful-21700-box-mod-dovpo-tribute-100w-review/