Powerful Combination: Dovpo MVP Vape
December 17, 2022
What can we expect from Dovpo MVP Starter Kit? This is a product that will bring you endless surprises and unlimited imagination. As a vape mod kit, Dovpo MVP has all the commendable qualities, super power, domineering appearance, various functions, and hard material. Among the many mixed reviews on the Internet, I would like to introduce in detail my most intuitive feelings about Dovpo MVP Kit.
The most anticipated part of each Dovpo product is its shape design. MVP offers two designs for free choice. There are tiger patterns and diagonal stripes carbon optional, you can choose equipment according to your own preferences and style. The overall color is black and dark gray, only the side frame will add some bright colors, as a bright color, it is the most remarkable part of the whole device.
The material of Dovpo MVP Vape is mainly aluminum alloy and PC, and the atomizer is DOVPO DnP Pod Tank. The MVP Box Mod can output a maximum power of 220W, and there is a 0.96-inch color display on the side of the device. There are many valid data on it, which can monitor the status of the device in real time. The filling mode of DOVPO DnP Tank is bottom filling, and it can be used with DnP DM-1 0.15ohm Coil and DnP DM-3 0.3ohm Coil. It is also an ideal vaping device for a novice.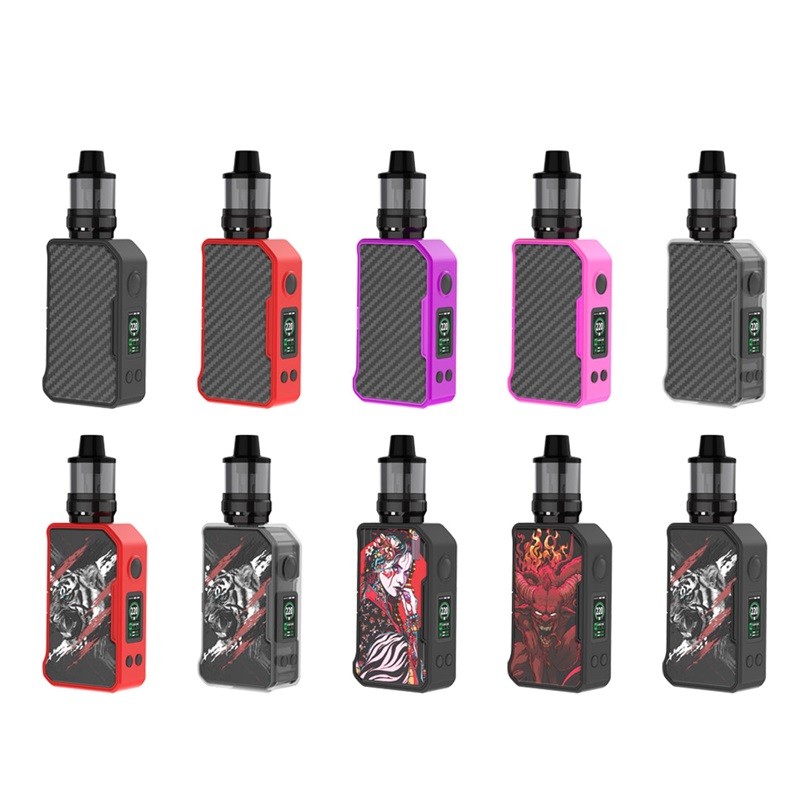 Specifications:
Dimensions: 9153mm27mm
Battery: Dual 18650 – Not Included
Screen: 0.96″ OLED
Voltage Range: 6.4-804V
Resistance Range: 0.07-3.5ohm
Filling System: Bottom filling
Charging Port: USB Type-C
Connection: Threaded 510
Material: PC + Zinc Alloy
Features:
Short-Circuit Protection
Magnetic Battery Cover
Firing-Button Activation
Threaded 510 Connection
High Temperature Protection
Nickel, Titanium, Stainless Steel Wire Compatibility
Recommended Products:
dovpo mvp mod
naked 100 hawaiian pog vape liquid
Read More Related Articles: https://www.bestvaping.ca/find-greatness-in-lightness-eleaf-iore-lite-2/