Why Is Geekvape L200(Aegis Legend 2) Mod So Endearing?
July 12, 2022
Hot sale Geekvape L200 Mod comes with the second generation of Aegis triple defense technology. Thanks to this new upgraded triple defense technology, the box mod is more waterproof, and dustproof, and prevents damage from falling to the ground.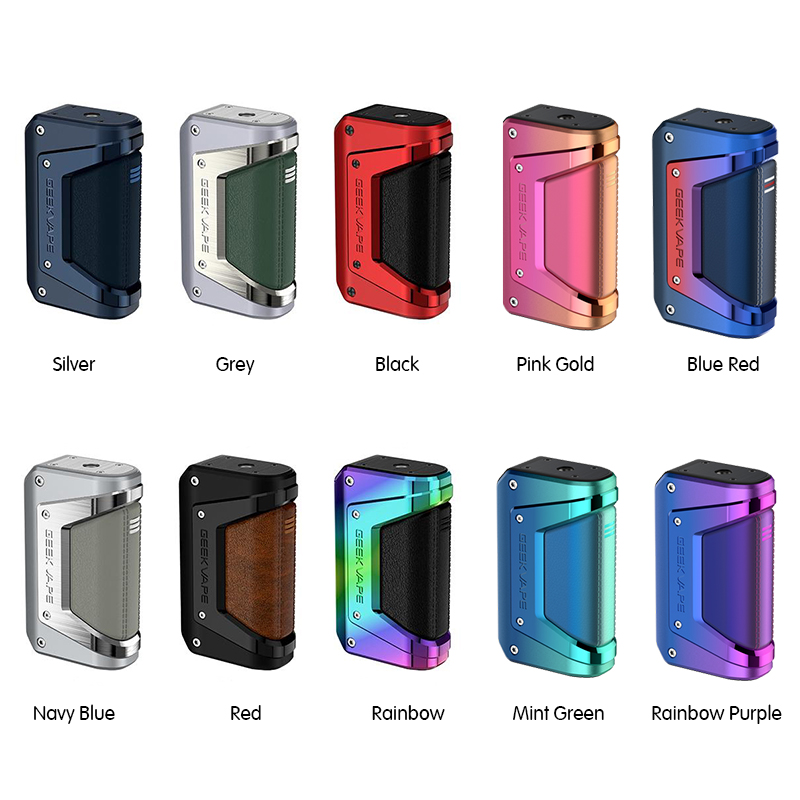 Lighter and more compact than the previous products and more portable. From the appearance you will feel extra bright, stylish appearance that definitely attracts people's attention. In addition to the appearance and design of the extraordinarily bright, we can't be ignored its excellent functional performance.
To make the Geekvape L200 Box Mod a powerful and long-lasting output, it provides dual 18650 batteries for power supply, and the maximum output can reach 200W, which definitely lets you have the most satisfactory vaping experience.
Generally, e-cigarette products do not have good protection features and lead to very short product life, making users have to buy or try a new product. This is very unfriendly to the more old vapers. The delightful L200 Mod is very well thought out. Adopted VW/TC-NI/TC-SS/TCR/VPC/Bypass mode, continuous escort vaping. So you don't always have to be careful with it, the box mod can greatly prevent damage from happening.
Geekvape L200(Aegis Legend 2) Mod made a new upgrade in the display as well. Adopts a larger and clearer 1.08-inch TFT color screen. You will have a more enjoyable visual, tactile, and olfactory experience. Perfectly designed for Geekvape L200 Kit, this entire installation will give you the most unparalleled experience.
Here are more products for you:
geekvape aegis l200 review
top ursa mini pod vape kit