Top 3 Frozen Edition Disposable Vape
September 19, 2023
The disposable vape with ice is undoubtedly one of the hottest products in 2023, adding a mint taste to the original rich and delicious juice, leaving users with a fresh mind and a happy mood. Next, I will recommend three of the most popular Frozen edition vapes, I believe you must have your favorite.
1.ELFWORLD Ice King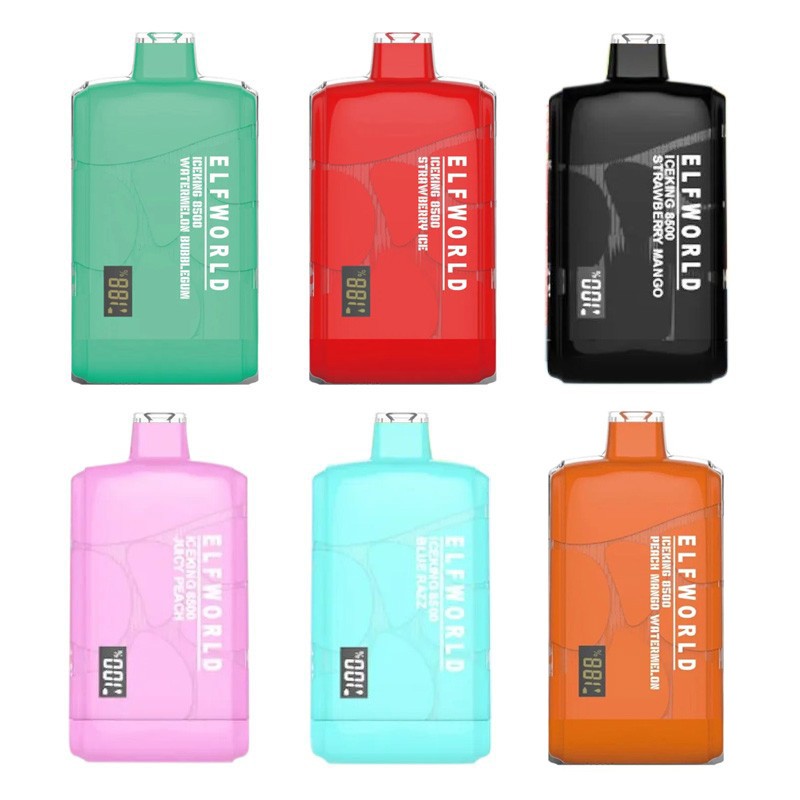 Quick look: https://vapesourcing.com/elfworld-ice-king-8500.html
The lively colors are wrapped in "ice" like a fresh drink from the freezer, and the box is ergonomic and provides a good grip. Up to 17ml of pre-filled liquid can last about 8500 puffs, which is excellent compared to similar products.
Perhaps this is a relatively niche brand, but the quality of the taste is nothing to worry about, its feedback in the market is very good, and mesh coil can be a good restore the real taste of the juice, especially the cool feeling of adding ice. The small screen below the ELFWORLD Ice King will show the battery level in real-time so that it can be charged in time and continue to taste delicious.
2.Funky Republic Ti7000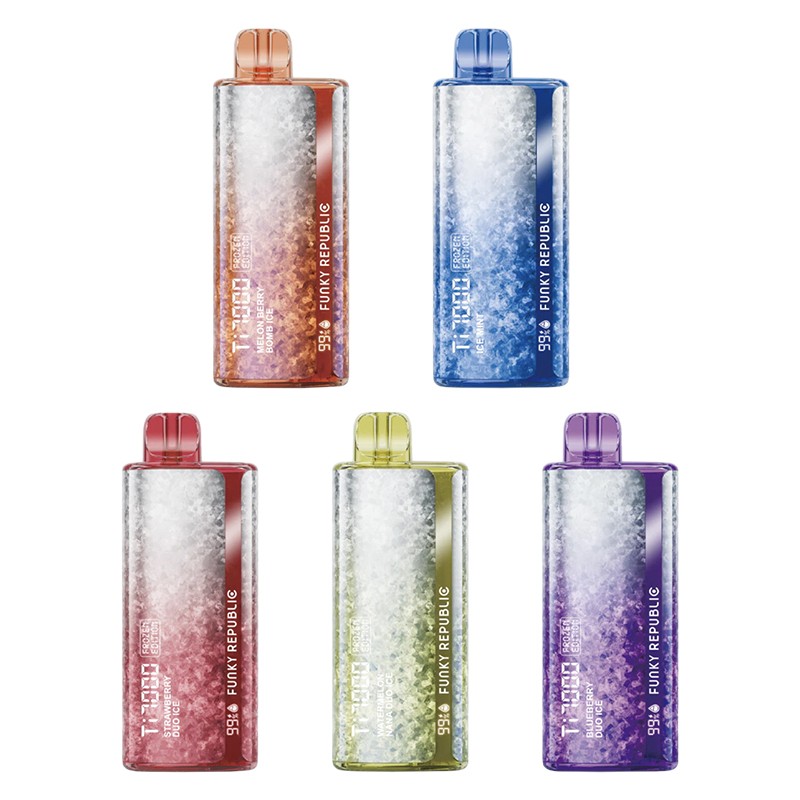 Quick Look: https://vapesourcing.com/funky-republic-ti7000-frozen-edition.html
The shiny shell and attractive look are the distinctive signature of the Funky Republic Ti7000, which offers 7,000 puffs in a 12.8 ml e-liquid capacity. Without any complicated superfluous operation, you can enjoy the delicious taste with a slight inhale.
The Rechargeable 600mAh Battery makes the battery last longer, it is worth mentioning that the Funky Republic Ti7000 is the first to use electronic liquid and power screen display disposable vape, coupled with the unique Quaq Technology, There is every reason to believe in the high quality of the limited frozen edition.
3.Lost Mary OS5000 Frozen Edition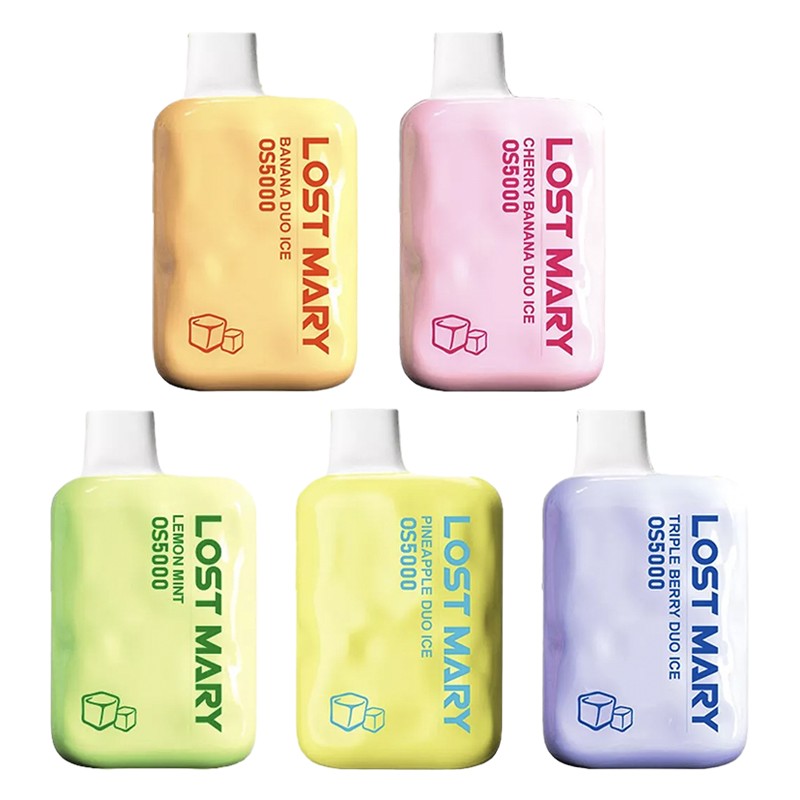 Quick Look: https://vapesourcing.com/lost-mary-os5000-frozen-edition-disposable-vape.html
The bumpy, planet-like appearance is the signature styling of the Lost Mary OS5000, and the frozen edition is lighter in color selection, closer to the color of ice cream.
13ml pre-charged e-juice capacity for up to 5000 puffs, tropical fruit with ice flavors for a pleasant mood. With a 650mah rechargeable integrated battery, you can fully enjoy the device.
The Lost Mary OS5000 has been popular because of its special mechanical coil, which can provide a high burst of steam experience, even if it is only a small disposable vape.
All in all, Frozen Edition disposable vape is a great choice to try in 2023, and those who like mint ice can't miss it, if you're still in doubt, picking these three won't disappoint you.