Why choose the Rincoe Jellybox XR Vape Kit?
September 1, 2023
When it comes to the Rincoe brand, you may be most familiar with its portable mod kits, such as the Rincoe Jellybox Nano series, which are loved by everyone for their unique design and powerful performance. The new Rincoe Jellybox XR Vape Kit, which has not yet been released, is getting a lot of attention. Let me explore them in detail.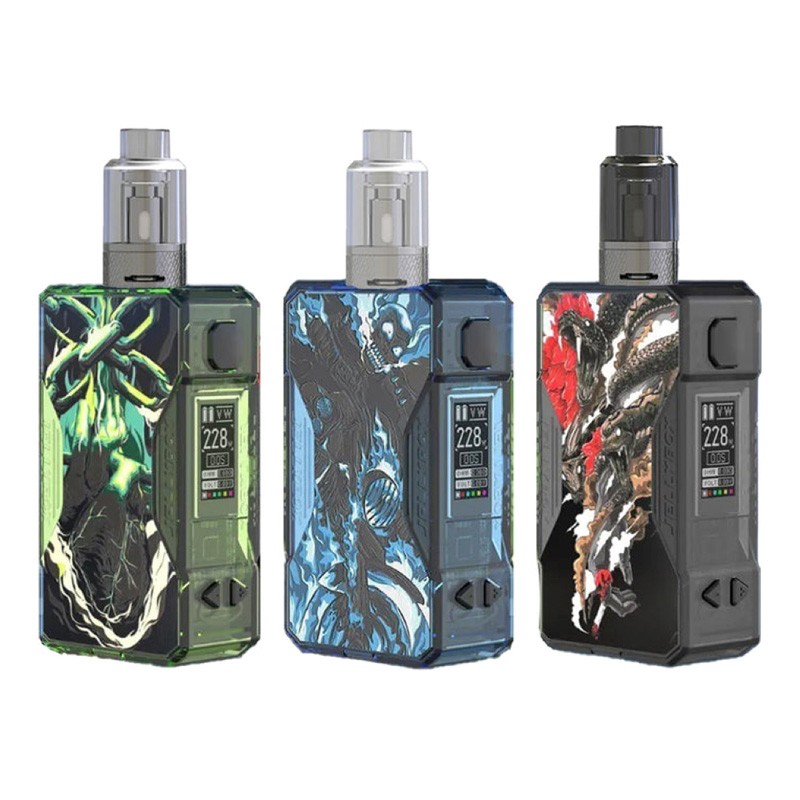 A design look
This time, the brand's characteristic transparent shell design is placed on the side, and the front pattern adopts a personalized quadratic style, "supernatural" theme style, fashion, and trend. You can still see a variety of electronic modules through the screen on the side, full of the mechanical sense of future technology.
Powerful Mod performance
With a maximum output of 228W, the Rincoe Jellybox XR Mod can support almost any tank. With a 0.96 "TFT screen, different requirements can be met, including variable wattage mode and temperature control mode.
With a transparent PC cover and zinc alloy frame, the traditional mod look has been upgraded, making the overall more durable and lightweight.
With Rincoe Jellytank
The official Rincoe Jellytank can hold 4.8 ml of juice and is made of strong stainless steel and PCTG, ensuring practicality while maintaining a high level of appearance. Connected by 510 threads, the replacement is simple, a total of three colors, you can choose different colors and mod matching, to achieve the fun of customization.
Multifunction operation
There is a main button designed to activate the product, and two adjustment buttons to easily adjust the heating temperature you want as well as the output wattage, customize your own taste. Beginners and veterans alike will love how simple and personal it is.
Whether you are a vaper with a higher pursuit of steam or a vaper with an idea of product quality, I believe that Rincoe Jellybox XR Vape Kit will not let you down, High quality and high taste, are worth a try.