Easy to Vape: VOOPOO VINCI SE Pod Kit
October 7, 2022
I think you must be looking forward to the release of new VOOPOO products as much as I do. The VOOPOO VINCI SE Pod Kit is now online. VOOPOO is a long-term leading brand in the electronic cigarette industry, and has been committed to the research and development and production of electronic cigarettes for many years. Among them, Drag series, Argus series and VMATE series are one of the most popular products on the market. I believe that VOOPOO VINCI will have its own world in the field just like the aforementioned series.
VOOPOO VINCI SE is a pod system kit. In terms of shape, like many pod vape kits, it is a flat strip. The shell is made of aluminum alloy metal material, and is deliberately designed to have a matte texture. There are Coffee Brown, Flame Red, Forest Green, Whale Fall Blue, Midnight Black, Dawn Blue, Cream Tan, Provence Purple. In addition, the transparent part of the pod cartridge completely separates the cigarette holder and the battery part, giving you more impact visually.
VOOPOO VINCI SE has a 2ml capacity that allows you to vape juice, supports top filling, and can also be filled from below. Built-in 900mAh battery can provide 11-15W of power. At the same time, the nozzle part is antibacterial design, which is very trustworthy and reliable for those vapers who are worried about health risks. It is worth mentioning that you can choose a 0.8ohm or 1.2ohm coil according to your needs to ensure that you can get your favorite taste.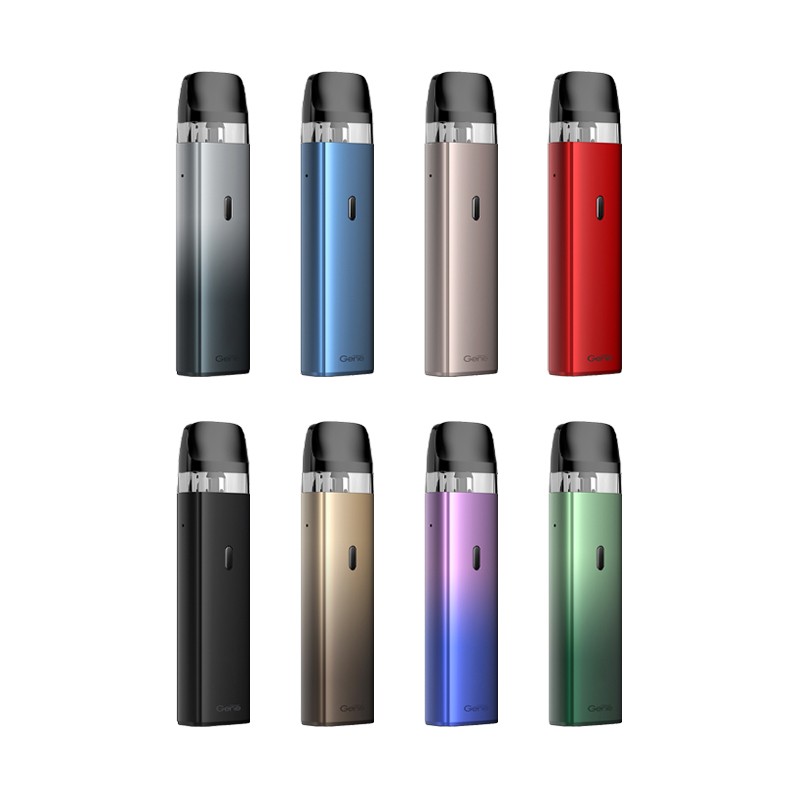 Specifications:
Dimensions: 93mm24mm14.1mm
Wattage Output: 11-15W
Battery: 900mAh
Pod Capacity: 2mL
Resistance: 0.3-3.0ohm
Chassis Material: Aluminum-Alloy
Coil: Integrated 0.8ohm Mesh Coil
Features:
Short-Circuit Protection
LED Battery Life Indicator Light
Over Discharge Protection
Gradient Minimalist Design
Sufficient Airflow
Type-C Fast Charge Standing
Output Over-Current Protection
Aviation Grade Aluminum Alloy
Recommended Products:
blue razz slushy review
naked american patriot hot sale
Read More Related Articles: https://vapeeleaf.fr/facile-a-vapoter-voopoo-vinci-se-kit/