Will the Pod Pocket Disposable Vape be worth trying?
August 25, 2023
As one of the most recognized and respected brands in the e-juice industry, Pod Juice has turned to the e-cigarette industry with its latest release, Pod Pocket Disposable Vape, which has been widely popular and achieved good sales results.
Perhaps you will be as curious as I am, once awarded numerous awards in the electronic juice industry, Pod Pocket, the latest production of Disposable vape quality, is worth trying. Explore with me and get up close and personal with the Pod Pocket.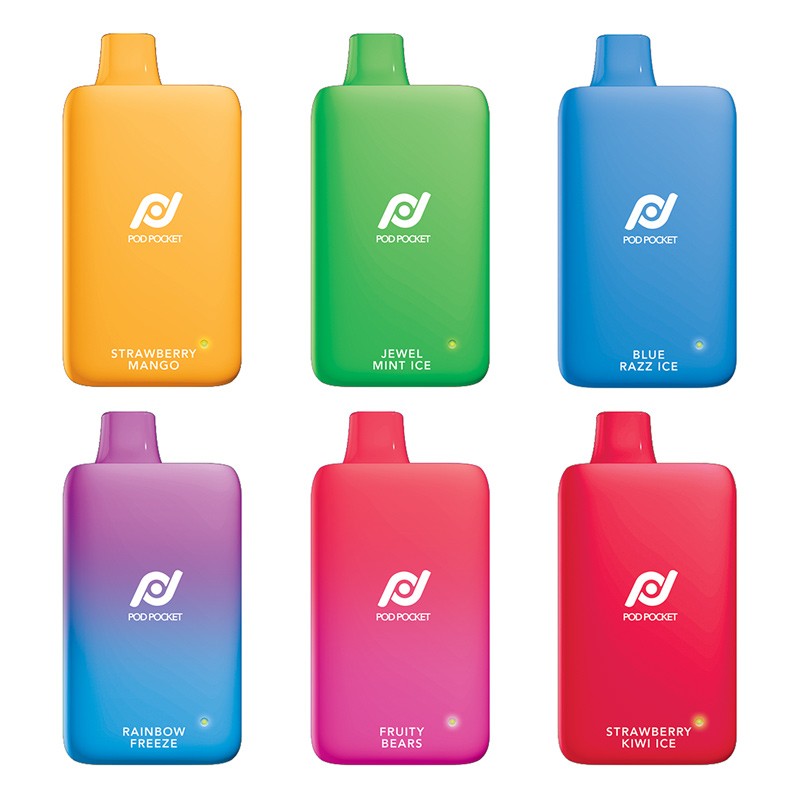 Classic exterior design
The appearance is small and easy to carry, the surface is smooth and the touch is good. The rounded edges are paired with the slender mouthpiece to give you the most comfortable flavor experience. Rich and bright colors match different flavors, there are low-key single colors, there are also flamboyant color designs, and the classic is the most durable.
A satisfying flavor
The selection of flavors is naturally its strong point, and every flavor in the full range is provided by Pod Juice, which has won numerous awards for its blended juice flavors, so you can be completely assured of the uniqueness of each flavor.
The 14ml Prefilled E-liquid, which lasts about 7,500 Puffs, is paired with the latest technology Mesh Coil to ensure a consistent flavor, even the last few bites, are the same as the original taste. If you don't have a lot of experience picking flavors, we recommend Strawberry-related flavors, such as Strawberry Kiwi Ice and Strawberry Watermelon, which are the most popular flavors at the moment.
Convenient and user-friendly use
The reason most people like disposable vapes is because of their convenience, no need to add juice, out of the box, Draw-activated, 650 mAh battery sends an ideal amount of charge that can last for many hours. With its own indicator light, and no power can also use USB Type-C Cable charging, very convenient.
Diverse choice
It is worth mentioning that Pod Pocket has followed the current trend and launched Pod Pocket Nicotine Free Vape to provide more options for vaping users who don't want to try nicotine. No more worrying about the effects of nicotine on the body and the environment that creates second-hand nicotine. Because Pod Juice is so powerful, the flavor is just as appealing.
All in all, the Pod Pocket Disposable Vape is well made and of high quality, living up to the reputation the brand has previously earned. From the inside out, this device provides a truly enjoyable e-cigarette experience that even the most discerning e-cigarette user is sure to be satisfied with, and it is worth trying the disposable vape.