Blockbuster Listing EBDESIGN Airo Max Rechargeable Disposable Vape Kit
March 3, 2023
If you are looking for a rechargeable disposable vape kit then I think you should definitely check out this ebddesign airo max rechargeable disposable vape kit which includes a rechargeable battery and a disposable canister that gives you an impressive With 5,000puffs of smooth, delicious steam, it must be something to look forward to.
Although it is a ebddesign vape disposable vape kit, it supports a charging function and can provide up to 5000 puffs on a single charge. You can enjoy extended vaping time without worrying about running out of battery, which is not only convenient but also prolongs the life of the device, and it is more cost-effective.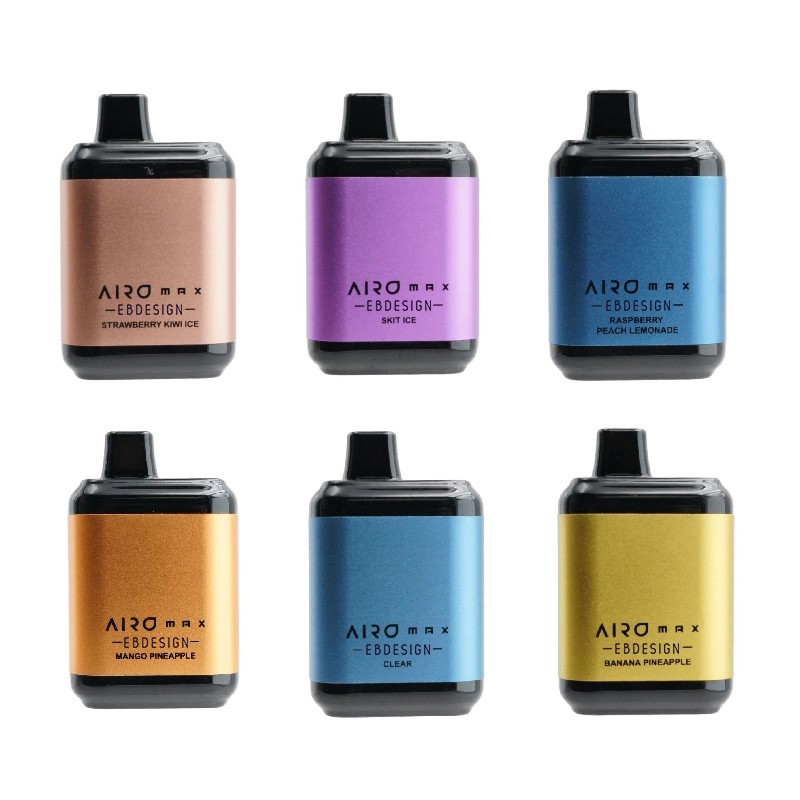 It is made of aluminium as a whole, which can bring you a comfortable and strong hand feeling, and it is not easy to leave fingerprints. The overall body is small and exquisite, which is convenient for you to carry when you go out. It is an ideal choice for frequent business travellers.
Airo Max is also equipped with a disposable gas tank, the gas tank itself is made of high-quality materials and has a large capacity, allowing you to enjoy long-time vaping without frequent refills. It can be easily replaced when the liquid is used up. You don't have to worry about refilling the tank or dealing with messy spills. The tank also features adjustable airflow control, allowing you to customize the steam intensity to your liking. If you are still choosing, choose this device and let it bring you a new experience!
More attractive new products are in our vape online shop, you are welcome to choose.
We also want to recommend more boutiques for you: