Powerful And Playful: Uwell Crown D Kit
January 3, 2023
It has been more than a month since the release of Crown D, one of the most prestigious Uwell Crown series, most Uwell fans should already have this product. As a novice vaper who has been using it for a while, I would like to talk about my true feelings about the use during this period. Of course, most of the reviews are subjective, but compared to some highly professional reviews, my reviews are more suitable for beginners to refer to.
Let's start with the most controversial pod vape kit shape. Many vapers will choose not to buy it because of the Crown D's shape. But on the contrary, I think this is a major reform of Uwell on the pod system kit model. It's rare to find pod vapes on the market that are small and thin with a full-featured display. Most brands will choose to give up the display screen in order to maintain simple operation and light enough weight, which leads to people's perception that "such a model is only suitable for beginners".
But in fact it is not the case, Uwell Crown D combines powerful and diverse functions with a compact and portable appearance. The built-in 1100mAh super-capacity battery with fast charging can almost guarantee your 24-hour use. The DIY display has five adjustable modes, and there is a valve on the housing that can directly adjust the airflow, which is very convenient. In terms of the functionality and flavor reduction of the product itself, Uwell Crown D Pod Vape Kit is definitely a vaping device worth buying.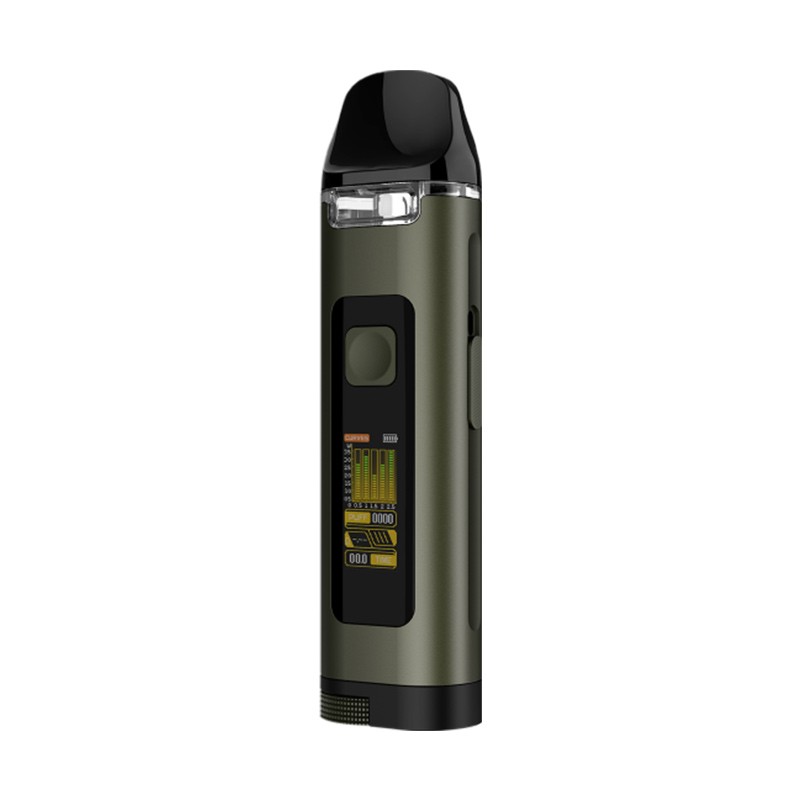 Specifications:
Dimensions: 106mm28mm18.5mm
Battery: 1100mAh
Maximum Wattage: 35W
Vape Juice Capacity: 3.0ml
Coil: Uwell PA Coils
Filling System: Top Filling
Charging Port: USB Type-C
Features:
Press-Fit Coil Installation
1100mAh Large-Capacity Battery
Magnetic Pod Cartridge Connection
Multiple Safety Features
Convenient Airflow Adjustment
Stepless Power Adjustment System
Manual and Auto Draw Activated
5 Different Firing Modes
Side Adjustable Airflow System
USB Type-C Charging Port
Recommended Products:
uwell crown d pod cartridge sale
elfbar 5000
Read More Related Articles: https://www.bestvaping.ca/the-lightest-box-disposable-vabeen-billow-vape/