Smartest Disposable Device: Funky Republic Ti7000
July 10, 2023
Without a doubt, this is the most innovative disposable device in the world. It comes from Funky Republic, a new member of the ELF BAR family, the most popular brand on the market, and was created specifically for innovation. So will it make waves in the market and become a hot disposable vape? After reading this article, I believe you will have the answer in your mind.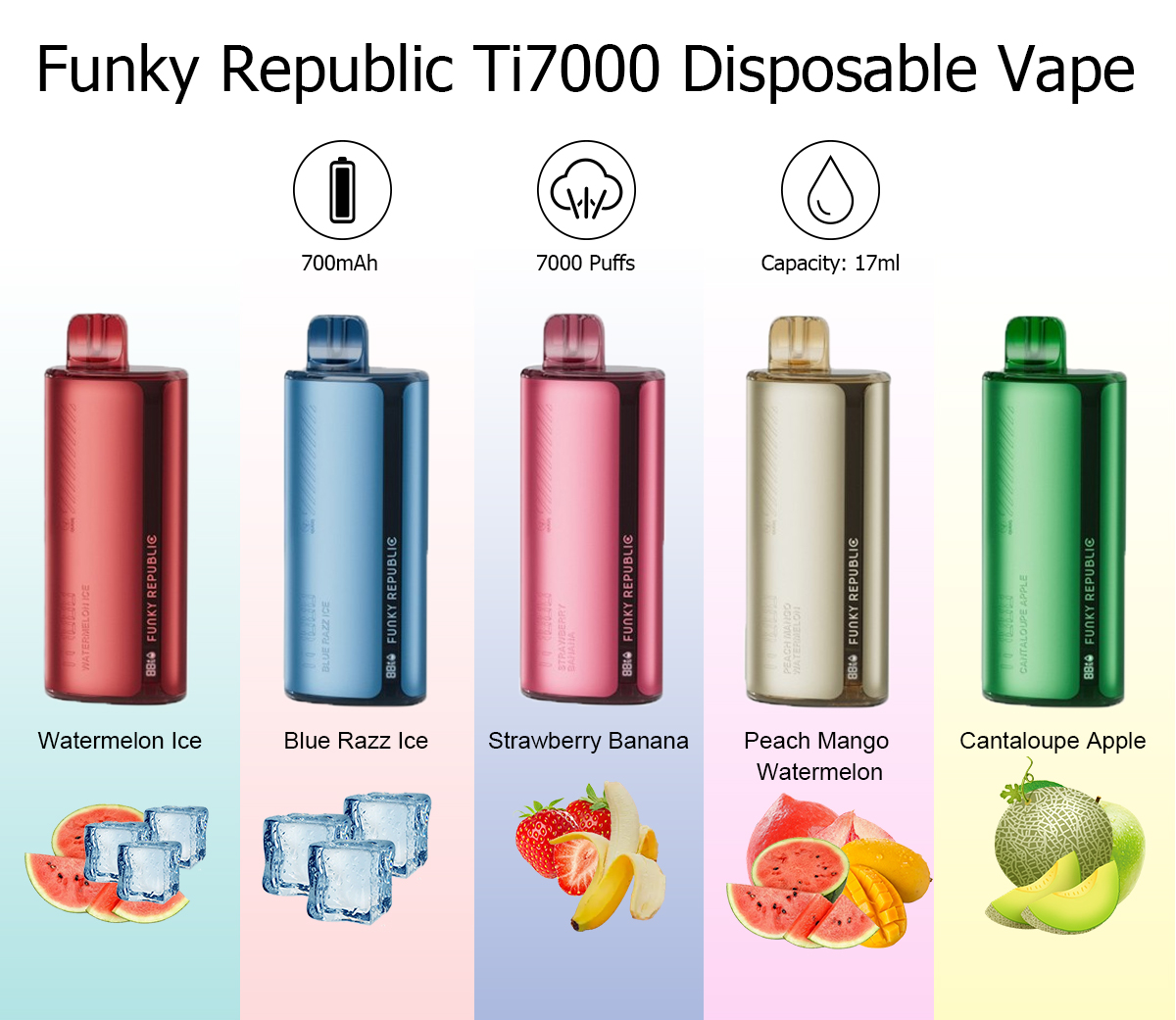 The Funky Republic Ti7000 has a very cool metal appearance, luxury, and texture coexist, and every Angle is polished impeccably. The size is ergonomic and feels elegant and smooth every time you hold it in your hand.
Compared with standard cigarette sets, it has an electronic screen integrated into the body design. Every time I inhale, I can clearly see the level of e-juice and battery activation. It's a groundbreaking design that has proved popular with most disposable vape enthusiasts.
Powered by state-of-the-art QUAQ technology, I can enjoy pure juice until the last sip. It does this better than the Big Brother product Elf Bar BC5000. It continues the excellent taste of the family and has made a certain degree of improvement in E-liquid Capacity, puffs, and airflow regulation, and the price is as good as ever.
Since it belongs to the Elf Bar brand, I think the quality and reputation of this product are trustworthy, and feel free to try the puff experience brought by this smart product.
More attractive new products are in our vape online store, you are welcome to choose.
We also want to recommend more boutiques for you:
EBDESIGN BC5000
R and M Tornado 9000 Puffs