Small But Can Do DTL: Vaporesso LUXE X 1500mAh
January 30, 2023
This is a well-regarded brand – Vaporesso. In fact, so much praise and popularity come entirely from the excellent performance of the brand itself. As a leading manufacturer in the industry, Vaporesso has been committed to developing and producing excellent vaping devices for many years. Moreover, it also keeps exploring inward, and has never stopped upgrading its own technology and changing innovative thinking. This is why Vaporesso is getting better and better today.
The LUXE series is one of Vaporesso's hottest product lines. What I want to introduce today is the LUXE X pod kit from this series. The size of LUXE X is not particularly mini, but other designs are very attractive. For example, its shell is made of translucent material, so you can see the internal structure more clearly, which makes the whole vape process full of fun and exploration. The main color is black again, which makes people who use this vape kit feel cool and mysterious.
The Vaporesso LUXE X 40W is very strong and sturdy despite being able to hold it in one hand. Almost no immediate damage from a few bumps. When you see it, it feels like a well-designed vape device, because although the price is very good, it doesn't feel cheap at all. LUXE X is also very friendly to novices, because the operation is really simple, as long as you can use it according to the product instruction manual or Youtube video, there is no problem for you.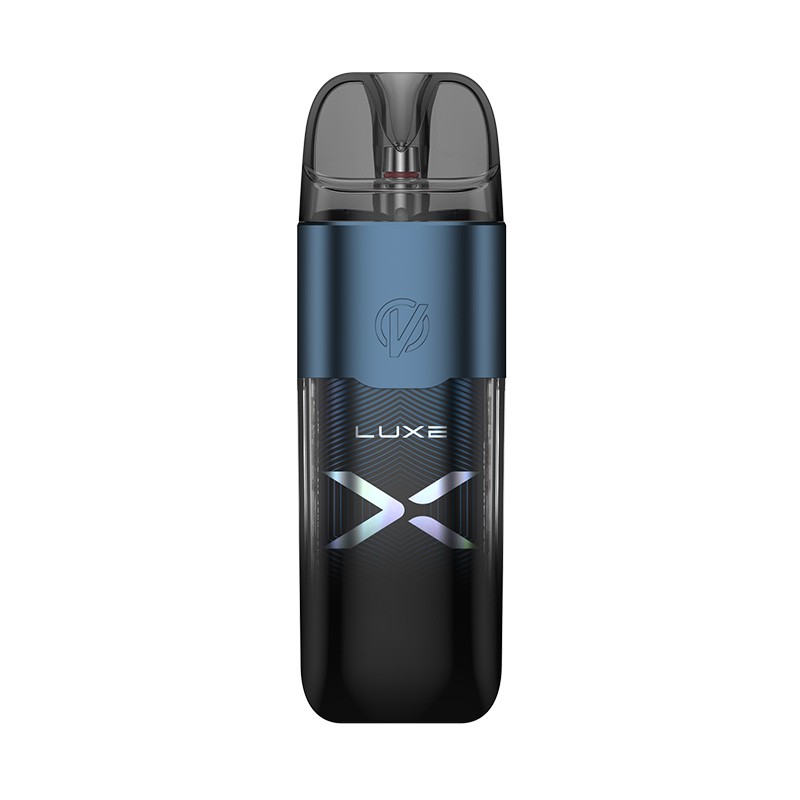 Specifications:
Size: 9821.621.5mm
Battery: 1500mAh
Max Output: 40W
Pod Capacity: 5ml
Coil: 0.4ohm/0.8ohm Mesh Coil
Charging Current: DC 5V/1.5A
Charging Port: Type-C
Features:
Firing-Button Activation
Bottom Filling System
LED Indicator Light
Integrated 0.4ohm/0.8ohm Mesh Coil
Magnetic Pod Connection
Zinc-Alloy Chassis Construction
8S Vaping Overtime Protection
Integrated 1500mAh Battery
Recommended Products:
vome monster 10000
jelly nano 2
Read More Related Articles: https://www.bestvaping.ca/ultimate-performance-rincoe-jellybox-nano-2-26w/